Welcome to BiomagScience, the Science of Magnet Therapy.
 Magnet Therapy Articles
Additional Magnet Therapy Papers Below
We have 35 years of research and development of Advanced Magnetic Therapies for over 180 Health Conditions. We'll show you how easy magnetic therapy is to use for the results you expect and need.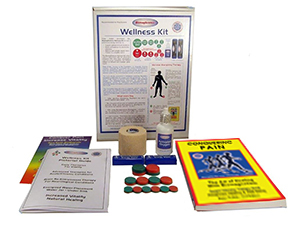 Our magnetic polarity therapies are based on the energy measurements taught in Physiology and Energy Medicine. Our therapies simply amplify the body's own healing energy to support rapid healing and pain relief, often producing remarkable, miracle-like results.

Most companies do not offer the 'proper' magnets for therapeutic use nor the proper application. All to often, we observe weak magnets putting the wrong energy into the wrong location. The wrong application does not work and often causes stress and discomfort in the body – not good for healing.

All BiomagScience Biomagnets are certified therapeutic quality, polarity color coded and come with simple illustrated instructions for ease of use and proper placement.

BiomagScience therapies are taught in clinics, colleges, universities, and used by practitioners and millions of people worldwide every day.
Biomagnetic Therapy Products
BiomagScience has over three and a half decades of R&D i

n magnetic clinical applications worldwide. With over 180 simple and advanced protocols developed to help resolve painful, acute and chronic conditions, these proven therapies are used by individuals, practitioners, and medical institutions worldwide with amazing, almost miracle-like results.

Bio-Energized Structured Water
Bio-Energized Structured Water is important for health and tastes great. Case studies and research show energized water provides increased cellular nutrition and detoxification resulting in greater vitality, health and increased immune functions for better healing. We offer Personal Set & Kitchen Energizers for you to choose from or both.



BiomagScience Magnet Therapy Papers
Other Magnet Therapy Sections (related content)

• About Magnet Therapy
• Magnet Therapy FAQs
• Magnet Therapy Research
• Magnet Therapy Videos
• Magnet Therapy Radio Shows
• Health Conditions and Magnet Therapy